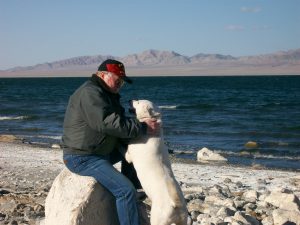 As we leave Quartzsite with a heavy heart we follow God calling. We feel  He's is leading us to Oregon, of course where He leads is always good, but sometimes it's hard to obey or you get mixed feelings. When that happens it's always good to get a confirmation and that's just what we got without even asking for it.
When the opportunity to go came up, the very next day, our most revered prayer partners call and told us while in prayer they received a word telling them to tell us we were to go to Oregon … "HE" had something for us to do … So that was all we needed, "He" calls, we obey.
The two reasons it hard to leave this time is because we are leave our ministry partner and best friend behind in the hospital suffering from COVID 19. He is very ill,  as of yesterday he has developed pneumonia and is on a resporator in serious condition. The only person the hospital will give any information to is his brother so he relays it to me … he's a blessing and is keeping me up to date. At this time all any of us can do is PRAY and keep PRAYING beleiving the Lord will heal as He says in; 1 Peter 2: 24 and Isaiah 53:5. We know God hears our prayers and is faithful to His word so please be vigilant in your prayers and keep trusting in the Lord.
The second reason we're leaving with a heavy heart is because we had to leave my side kick and faithful companion behind. Shadow Spirit, our precious dog of 13 years, had to be put to sleep last Friday, it was one of the hardest things I ever had to do. She had unconditional love and was always at my side … I could say a lot more but right now my heart breaking … I'll always miss her.
We are in Hawthorne Nevada and I started this short message at 4:00 AM and the sun in now making its' appearance. I'll soon be waking up my sweet wife Sandy  and we'll get rolling on to Oregon. Please Keep us in your prayers and if you haven't already checked out our three part series on Revival, be sure and go back and take a look.
Love one another, pray for one another, and praise and thank God for all He does. He loves us more than we can possibly imagine.
All His blessings to all of you …
My prayer for you: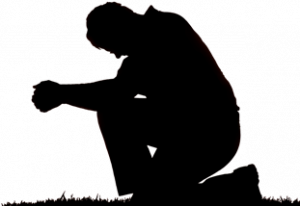 O' heavenly Father,
We come to you with heavy burdens and your word says to give them to you, so here we here Lord.
There are many of your children sick with this virus that need your healing touch, so we stand in the gap patitioning you Lord for that healing. We claim 1 peter 2:24 and Isaiah 53:5 for ALL who are sick not only with this virus but for any infirmity, none them belong in our bodies and we take authority over them and command them to leave in the name of Jesus … so be it!
Lord, we pray for our president and leaders, give them wisdom and any that don't know you I pray will have a divine awakening.
Lord, ALL LIVES MATTER, so any that be walking in danger protect them and change their path.
In the precious name of Jesus we pray
Amen