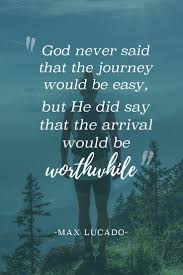 I thought this message might be appropriate for this time in our current situation, house arrest, face masks, not working, can't go to church, fake news, riots, I can go on and on but I think you get my point. Personally, I can't see how a God fearing Christian can vote for anyone condoning baby killing (abortion), rioting, the rainbow movement or any number of things being forced down our throats in the name of "political correctness" … what a bunch of hogs wash! I can't believe someone would hate an individual so much, that they would go along with destroying our country and our way of life. It is beyond my understanding.
I pray the Lord will intervene and stop this craziness and violence. We really need to  exercise our patience and faith, and yes … wait upon the Lord.
Hey! now don't stop reading because I said that … this advice comes from a much source  higher than me, I'm just the messenger, let me show you where it comes from …
PSALM 25:3-5
3 Indeed, none of those who wait for You will be ashamed; Those who deal treacherously without cause will be ashamed.
4 Make me know Your ways, O Lord; Teach me Your paths.
5 Lead me in Your truth and teach me, For You are the God of my salvation;
For You I wait all the day.
28 And we know that God causes all things to work together for good to those who love God, to those who are called according to His purpose.
 Waiting for God's timing is neither passive nor idle—it takes discipline and commitment. I can think of four basic requirements for successful waiting.
ISAIAH 55:8-9
8 "For My thoughts are not your thoughts, Nor are your ways My ways," declares the Lord.
9 "For as the heavens are higher than the earth, so are My ways higher than your ways
And My thoughts than your thoughts."
Faith. The Lord's ways and timing are nothing like ours (Isaiah. 55:8-9). From a human standpoint, He usually does things in a totally different way than we expect. But as we trust Him more, we'll discover that His approach isn't so strange after all. And when we live in harmony with God's will, His timing starts to make sense.
Humility. To wait for the Lord, you must be convinced of your need for Him. Submission to His divine will requires humility—you cannot charge ahead with your own plans and at the same time be fully surrendered to God.
Patience. Are you willing to remain in your current position until you receive clear divine direction? Pausing for clarity from God does not mean that you disengage and allow circumstances to fall apart around you. Waiting upon the Lord is a deliberate decision that requires patience.
Courage. Waiting for God often takes courage, especially when there is pressure to act. If you're not careful, you might stop listening to the Lord and follow other advice. So keep your ear attuned to the voice of Almighty God, and you won't go wrong.
Waiting upon the Lord is one of the wisest, most important decisions we make in life. And contrary to popular assumptions, it is an active endeavor that requires faith, humility, patience, and courage. When you rely upon God and wait for His timing, the various facets of life fall into place.
ISAIAH 40:28-31
28 Do you not know? Have you not heard?
The Everlasting God, the Lord, the Creator of the ends of the earth
Does not become weary or tired.
His understanding is inscrutable.
29 He gives strength to the weary,
And to him who lacks might He increases power.
30 Though youths grow weary and tired,
And vigorous young men stumble badly,
31 Yet those who [a]wait for the Lord
Will gain new strength;
They will [b]mount up with [c]wings like eagles,
They will run and not get tired,
They will walk and not become weary.
Footnotes:
Isaiah 40:31 or hope in
Isaiah 40:31 or sprout wings
Isaiah 40:31 or pinions
 God has a purpose and plan for your life, and His timing is perfect. Sometimes He answers our prayers with "yes" or "no." But at other times, He says "not now"–when that is the case, we can avail ourselves of the rich rewards that come when we wait.
One very practical blessing is that God strengthens us as we lean on Him during delays. Isaiah 40:31 tells us that "those who wait for the Lord will gain new strength." We are given the metaphor of an eagle with wind beneath his wings. It is interesting to note that the words "wind" and "spirit" come from the same Greek word—pneuma (NOO-MUH). The spirit of God lifts us up, and His energy and strength sustain us as we abide in Him.
2 CHRON. 20:15
1 Now the Spirit of God came on Azariah the son of Oded, 2 and he went out to meet Asa and said to him, "Listen to me, Asa, and all Judah and Benjamin: the LORD is with you when you are with Him. And if you seek Him, He will let you find Him; but if you forsake Him, He will forsake you. 3 "For many days Israel was without the true God and without a teaching priest and without law. 4 "But in their distress they turned to the LORD God of Israel, and they sought Him, and He let them find Him. 5 "In those times there was no peace to him who went out or to him who came in, for many disturbances afflicted all the inhabitants of the lands. 6 "Nation was crushed by nation, and city by city, for God troubled them with every kind of distress. 7 "But you, be strong and do not lose courage, for there is reward for your work." 8 Now when Asa heard these words and the prophecy which Azariah the son of Oded the prophet spoke, he took courage and removed the abominable idols from all the land of Judah and Benjamin and from the cities which he had captured in the hill country of Ephraim. He then restored the altar of the LORD which was in front of the porch of the LORD. 9 He gathered all Judah and Benjamin and those from Ephraim, Manasseh and Simeon who resided with them, for many defected to him from Israel when they saw that the LORD his God was with him. 10 So they assembled at Jerusalem in the third month of the fifteenth year of Asa's reign. 11 They sacrificed to the LORD that day 700 oxen and 7,000 sheep from the spoil they had brought. 12 They entered into the covenant to seek the LORD God of their fathers with all their heart and soul; 13 and whoever would not seek the LORD God of Israel should be put to death, whether small or great, man or woman. 14 Moreover, they made an oath to the LORD with a loud voice, with shouting, with trumpets and with horns. 15 All Judah rejoiced concerning the oath, for they had sworn with their whole heart and had sought Him earnestly, and He let them find Him. So the LORD gave them rest on every side. 
When we are facing a difficult decision, the real key is learning to wait. There is no verse of Scripture that tells us to take control and fight our own battles. God is the one who fights them on our behalf
Listen to what happened to Asa when he listened;
PSALM 40:1-3
1 I waited patiently for the LORD; And He inclined to me and heard my cry. 
2 He brought me up out of the pit of destruction, out of the miry clay, And He set my feet upon a rock, making my footsteps firm. 
3 He put a new song in my mouth, a song of praise to our God; Many will see and fear and will trust in the Lord.
 When David faced his greatest battles, he waited upon the Lord. God delivered him from destruction and set his feet on solid ground. (Psalm 40:1-3) He will do the same for you. When you abide in Him, He gives supernatural energy to accomplish the things He requires of you—His Spirit does for you what you cannot do for yourself.
In reading through the Scriptures, we see that every time one of God's saints gains a victory, he or she is waiting and trusting in the Lord. You can likewise experience triumph in your life. When you have the omnipotent Creator of the universe acting on your behalf, you can't lose.
Do you know Jesus Christ as your personal savior? If you died in the next moment, do you know where you would go? Those are two of the most important you can ask yourself and answer honestly. Both those questions are really between you and God.  If you want to know more, we have a lot that can help you understand more on this website. Accepting Jesus doesn't end your life, on the contrary, you will have started on an adventure that will never end.
How's your way been working? … Come on now, it's just you and me. I'm not talking wealth, toys or recognition. All that goes away when you die. Is there an eternity, a life hereafter, or … nothing? It's your choice. I've made mine and I hope I get to see you there … 
I'd love to say, " I told you so! "  I love you in Jesus, until next time, stay safe and KEEP LOOKING UP!   Dusty
 My prayer for you: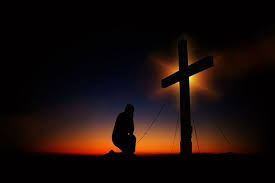 Lord, what a mess we've made for ourselves and I believe only you can heal our land. Right now I'm not talking about covid-19, I talking about the self-destructive course our country has put itself on. Lord, I ask you to intervene, to touch hearts and bring our country back in line with your word. I pray for an end to the violence and the people causing the unrest to be revealed and brought to justice.
Lord bless our leaders with wisdom and bring the ones to power that will put this country back on course with your plans for us.
We thank you for what you do and give you all the praise and glory!
In Jesus' name we pray,
Amen