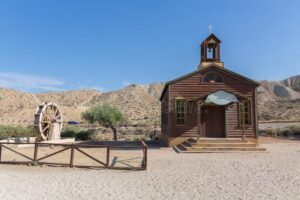 It has been an extremely long time since I've written on this site. Before I address the reason for the hiatus, I want to thank the loyal followers who stayed in touch by text and email; you all are great … Thank You!
As I reviewed the comments (some robotic ones I disregarded), I realized how few the responses there were for the dedicated effort involving a great deal of time it took to research and write each message.
Many of today's Christians want it both ways; what I mean is; they want to pick and choose what part of the scriptures they want to believe and which one they will obey.
Some pastors (a lot) want to keep people happy with feel-good sermons rather than preaching a soul-saving message that might(would)convict a large percentage of the Sunday morning Christians. These are the ones that count on the screen up front to display the scriptures being used because you and I both know they wouldn't know where to look for them in the bible they carried as part of their Sunday morning wardrobe.
Next time you go to a bible study(if you ever do), look around at who's there. The missing ones always have a(good)reason for not coming. I have a list available for most of them; I've heard them all.
Anything outside of making their "look at me, I'm a Christian" appearance on Sunday morning is inconvenient, and they don't have time for it. This includes getting in the word or reading blog with Christian teaching. To be blunt, it's called middle-of-the-road or fence riding; call what you like; it all has the same results. Revelation 3:15-16 is and will be the final judgment.
You all know who I'm speaking of… we know they're not reading this, so if you like, pass it on; I'm sure it won't be received with joy… but it is the truth!
Coming soon to this site will be a weekly podcast with the good news and bible teaching from the word of God. Check back when you can; we'll be waiting for you…
KEEP LOOKING UP!
Dusty
My Prayer For You: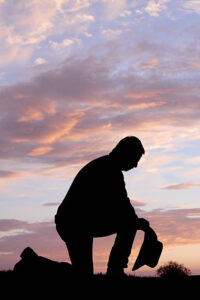 Heavenly Father,
We are so thankful for your love and mercy; we would be lost without them. We ask your forgiveness for our sins and strength to do better. Guide our footsteps in the the direction you would have us go, and let us be a light to our brothers and sisters.
Lord, I pray for our nation and its leaders; I pray for their salvation and for the truth to be exposed so our country can return to you, Lord.
In The Precious Name of Jesus, We Pray
                                      AMEN