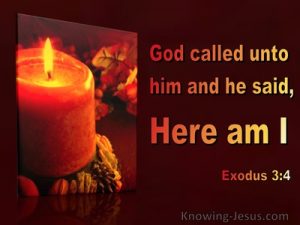 I'm glad you returned to the third and final part of this series from 1Thessalonians. We've attempted to clarify Paul's meaning in chapter 5, verses 16-18. In the last two messages, we did an in-depth look at verses 16 and 17, so let's take a look at the final verse in this segment, verse 18 (18 in everything give thanks; for this is the will of God for you in Christ Jesus.).  
Your first question is, EVERYTHING; what do you mean everything? Well, yes, that's what it says, "everything." Before you ask, yes, it means the bad too.
Besides, in Thessalonians, think about what Paul also wrote in his letter to the Romans, that he "gloried in tribulations"—he welcomed them! Because Paul was convinced of what abiding in a living faith towards God would produce in his life—something eternal! He had partaken of faith wherein he could "rejoice always" and give thanks in everything, even those things which were not only unpleasant but also seemingly unbearable. His thankfulness truly honored God! And he reminds us to do the same: "In everything give thanks, for this is the will of God in Christ Jesus for you." 1 Thessalonians 5:18. Is it any wonder that he, with such an attitude, had a "feast" in his heart every day?
This thought goes along with another scripture; take a look at this;  Romans 8:28 28 And we know that God causes all things to work together for good to those who love God, to those who are called according to His purpose.
Usually, unschooled Christians forget to add the part after, "works together for the good," and to me, that's the most crucial part. (to those who love God, to those who are called according to His purpose.) Now, this verse makes it even harder to swallow a commandment like that, especially with all that's been going on in all our lives (actually since the beginning of time) lately.
Well, I've opened another can of worms, but if you stick with me, we'll get to the bottom of this conundrum and others along the way. If you have any bible questions, contact us in the comment section or email: prospectorsforgod@gmail.com. We'll certainly find it for you if we don't know the answer.
Come back next week, and we'll tackle Romans 8:28 and hopefully get everybody on track. Lastly, don't forget any primaries in your neck of the woods. You only have two choices: don't vote for personalities; vote for what they stand for, God's laws, or to further satan's hold on this country. You know it really is your choice. You're either a Christian or not. No middle ground. (Revelation 3:16 16 "So because you are lukewarm and neither hot nor cold, I will vomit you out of My mouth.") so you say that's harsh? No, it's to the point.
Until next week, many blessings to "ya all." KEEP LOOKING UP!
Semper Fidelis
     Dusty
My prayer for you:                                 
Heavenly Father,
We humbly come before You, asking forgiveness for our sins. Lord, we need Your help in every segment of our lives and divine guidance for each step. 
Father, I pray for a revival, an awakening to fill the hearts of every American. I pray our nation will once again become a Godly nation.
Lord, We ask ALL this corruption and deceit perpetrated by our government be revealed and brought to Your Godly Justice, not man's. 
Lord, I pray for our country to return to You as our founding fathers designed. Heavenly Father, I'd like to add this verse as part of our prayer this week; a man named Francis Scott Key wrote it in September 1814. It's the 4th verse of our National anthem.
4. O, thus be it ever when freemen shall stand,
Between their loved home and the war's desolation!
Blest with victory and peace, may the heav'n-rescued land
Praise the Power that hath made and preserved us a nation!

Then conquer we must, when our cause. it is just,
And this be our motto: "In God is our trust."

And the star-spangled banner in triumph shall wave
O'er the land of the free and the home of the brave!
Father God, we thank you for all you do and give You ALL the praise and glory in the precious of Your Son, Jesus Christ.
                      AMEN