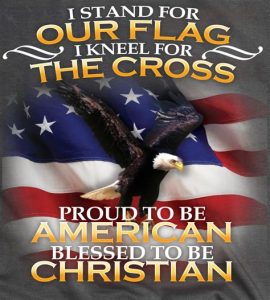 Last week I ended the message by saying we would continue looking deeper into 1Thessalonians 5:16-18 Rejoice always, 17 pray without ceasing, 18 in everything give thanks; for this is the will of God for you in Christ Jesus. So let's get started with 1Thessalonians 5:16. Rejoice always. What was Paul instructing? "Rejoice always." Are we supposed to be dancing in the streets every waking moment? I don't think that was what he was trying to say. Christians are commanded in 1 Thessalonians 5:16 to "rejoice always." It sounds like an excellent command; God wants us to be joyful! But when you measure it against each person's suffering in life, it seems like an impossible command. How can you continue to rejoice when your child dies? Or when you lose your job or your health? Or when a close friend betrays you. We cannot just ignore these issues and put on fake happiness. So how can we possibly rejoice always?
The Bible in no way ignores man's suffering. Still, through the examples of men like Peter, Paul, and Silas, it is possible to be "sorrowful, yet always rejoicing" (2 Corinthians 6:10 as sorrowful yet always rejoicing, as poor yet making many rich, as having nothing and yet possessing all things.).
The key to rejoicing always is understanding the gospel. Without knowing God's love for us and the lengths, He went through to have a relationship with us. There would be no basis for hope or joy in suffering. Even times of ease and pleasure would be meaningless without the cross.
In 1 Peter chapter 1, Peter describes Jesus' victory over death, resulting in a living hope and an "inheritance that is imperishable, undefiled, and unfading, kept in heaven for you" (1 Peter 1:5 who are protected by the power of God through faith for a salvation ready to be revealed in the last time; see 1 Peter 1:3–12). He points out that this inheritance is the reason we can rejoice, even though "you are grieved by various trials" (1 Peter 1:6). In this you greatly rejoice, even though now for a little while, if necessary, you have been distressed by various trials,). When you know the weight of what Christ has done for you and understand the glory to come, joy is your foundation through trials. You can rejoice to know that. And you now have Christ's righteousness: Romans 5:1–2
"Since we are justified by faith, we have peace with God through our Lord Jesus Christ. Through Him, we have also obtained access by faith into this grace in which we stand, and we rejoice in the hope of the glory of God." 
The Bible also reveals that we can rejoice all the more knowing that we are not just hoping for eternity with our Savior but that our sufferings produce good in us on this earth. James tells Christians to "Count it all joy, my brothers, when you meet trials of various kinds, for you know that the testing of your faith produces steadfastness. And let steadfastness have its full effect, that you may be perfect and complete, lacking nothing" (James 1:2–4). We are sanctified and made more like Christ through trials; we can rejoice. God is not wasting your pain; He has a plan for pain that will result in His glory and your good. He uses sufferings to prove the genuineness of our faith as a witness to the truth of the cross. By God's grace, our suffering is a witness to the world of God's goodness and strength (Colossians 1:24 Therefore, having been justified by faith, we have peace with God through our Lord Jesus Christ, 2 through whom we also have obtained our introduction by faith into this grace in which we stand; and we celebrate in hope of the glory of God.) if we as Christians never faced hardship or lost joy in the midst of it, we would present a weak gospel to the world and a God who cannot hold up to the evil and sufferings all humans encounter.
Knowing the hope to which we are called and the purpose of our suffering gives us a reason and ability to rejoice always, but that is not the end to the reasons for rejoicing! God's goodness extends further than we deserve, and He has blessed us with a multitude of reasons to be glad and take comfort, take time and look these scriptures up:
God has blessed us with an abundance of reasons to rejoice, and He has blessed us with a joy that is not weak. We follow the example of Christ, "who for the joy that was set before him endured the cross, despising the shame, and is seated at the right hand of the throne of God" (Hebrews 12:2). The same joy that sustained Christ in the face of the cross can sustain us through this life; therefore, we rejoice always!
I hope this message helped you understand what rejoicing in all things means. If not, let me know if it doesn't, and I'll try to do a better job. That goes for any biblical question you might have, or if you want to drop a comment go to the comment section and send us a note. We're always glad to hear from you.
Next week we'll finish up with the last verse in 1Thessalonians 5:16-18. Verse 18 says, "in everything give thanks"  Really?
Until next time YA ALL be blessed, stay safe, and KEEP LOOKING UP!
Semper Fidelis
 Dusty
My prayer for you:
Heavenly Father,
We ask for forgiveness for our sins and the strength to do better.
Lord, we need as a nation for all this deception and persecution to stop, and we ask for You to intervene and bring all this evil visited on our country by the unholy politician brought to light. We pray for You to reveal Your will and guidance to follow it. I believe in my heart without Your divine intervention. Our country is doomed.
Jesus, we thank you for Your love and mercy; we give You all the praise and glory. It's in Your precious name we pray,
              AMEN