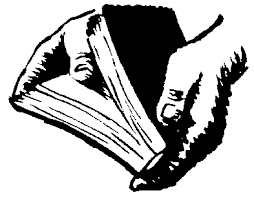 It Still amazes me sometimes, even at my age, how God's love abounds in our lives. He comes to us when we least expect Him and gives us that extra touch when we need it the most.
In this time in our country, you don't have to look very far for someone hurting in their struggle with life. Some struggles will be financial, while others will struggle with fear of the unknown future. We can neither change the past nor predict the future.
The scriptures address both these problems. But to take advantage of these blessings, you must meet the life-changing requirements in the same scriptures that reveal these blessings to you. Let's first look at; Romans 10:9-10  9 that if you confess with your mouth Jesus as Lord, and believe in your heart that God raised Him from the dead, you will be saved; 10 for with the heart a person believes, resulting in righteousness, and with the mouth, he confesses, resulting in salvation. The first and most important thing you must do is accept Jesus Christ as your Lord and Savior. Doing this gives you the power of the Holy Spirit in you, which takes care of your past by asking for the Lord's forgiveness. Along with repenting, you start new each day.
Now, what about the worry concerning the future? Let's read; Matthew 6:34 34 "So do not worry about tomorrow; for tomorrow will worry about itself. Each day has enough trouble of its own.
The only one who holds and knows the future is God. The scriptures tell us  God controls the future, and it's our job to full fill His will. In other words, have faith in Him and trust He will guide and direct each tomorrow and before you ask. No! that doesn't mean you'll sail through life without a problem. If you believe that being a Christian means life is trouble-free, you need to read the scriptures about Job.
As the saying goes, We all have a cross to bear. Each day brings new challenges, and I pray you seek God in all things before moving forward. Even the little things in life need prayerful consideration before making a misstep in the wrong direction. 1Thessalonians 5:16-18  Rejoice always, 17 pray without ceasing, 18 in everything give thanks; for this is the will of God for you in Christ Jesus.
Philippians 4:6  Do not be anxious about anything, but in everything by prayer and pleading with thanksgiving, let your requests be made known to God.
1 Thessalonians 5: 17 says, "pray without ceasing" I'm sure you're asking yourself, how do I do that? None of us are monks living in a monastery high in the mountains. So what was Paul saying to us?
I believe Paul is encouraging Christians to pray continually. Naturally, this does not mean being in a state of prayer every waking moment. Instead, we ought to be in a constantly "prayerful" condition and frequently speaking to God in actual, dedicated prayer. Even amid trials, believers should recognize the immeasurable value of maintaining fellowship with God through frequent prayer.
In the following message next week, we'll look a little deeper into the scriptures we used in this teaching. So come on back and pull up a chair, and together we'll try to understand better God's Word and how our lives fit into it. Until then, many blessings, and stay safe. 
KEEP LOOKING UP!
Semper Fidelis
       Dusty
    Email me with your comments at: prospectorsforgod@gmail.com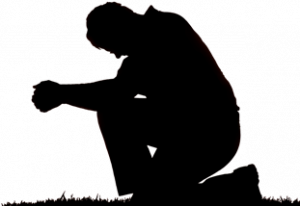 My prayer for you:            
Heavenly Father, We seek forgiveness for our sins with repentance in our hearts.
We pray for a revival like none seen before. 
 Lord, I pray the evil running rampant in government be exposed and the guilty ones brought to justice. 
God, I pray that all who read this blog better understand Your Word and apply it to their lives.
Lord Jesus, we love you and give You all the praise and glory, and it's in Your name we pray,
                                            AMEN